How can I complete phone tasks with cloud calling?
Here's how you can see your scheduled phone tasks,
1. Go to the 'Phone' tab under Outreach.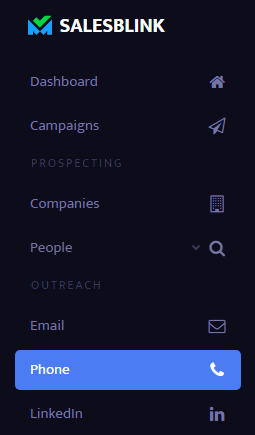 2. You can see the scheduled phone call outreach tasks listed.





3. Click on complete task to view the task details and complete the task.
If you had selected Twilio Cloud Calling, you can make the calls directly from browser. Otherwise you will have to complete these tasks manually.
Power Dialer
Click on the Start Dialer button on top right of the phone tasks page,
This will start the power dialer that calls each of the prospects in your current phone task views one after another while showing you the call script and other relevant details.
Call Recordings
If you have enabled call recordings from the phone settings page, you can access the call recordings from the activity logs page.