How to download my invoices?
Here is the step-by-step process to download invoices:

1. Inside your dashboard, click on your profile picture located at the top right corner. This will open the dropdown menu.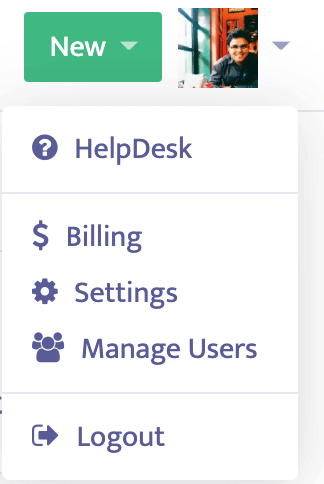 2. Click on Billing.

3. If you are on a paid plan, you will be able to see your invoices.